Welcome!
The University of Wisconsin is home to the oldest undergraduate program in Real Estate and the oldest graduate program in Real Estate in the United States. The Real Estate Club began here in the late 1970's and has grown to be one of the largest student-run organizations on the University of Wisconsin-Madison campus. Open to both graduate and undergraduate students, the club meets monthly to hear from real estate professionals and practitioners. Our speakers cover a wide range of topics including the debt markets, development, REITs, green building, and institutional trends. As one of the top ranked programs in the country, we facilitate countless opportunities to engage lecturers, guests, and alumni from across the globe.
In addition to activities on campus, we take two national trips each year. Trips include site tours of key developments, meetings with professionals, networking dinners, and a variety of other opportunities to learn from industry leaders. Local alumni and principals are always on hand and ultimately make it all possible. Past excursions include Los Angeles, Boston, Washington, DC, Phoenix, New York City, and Denver. We hope to see you at one of our upcoming events!
Spring 2017 Trip to Seattle
Special thanks to WREAA and our Seattle alumni for making this trip possible!
See photos from the Fall 2016 Trip to Atlanta!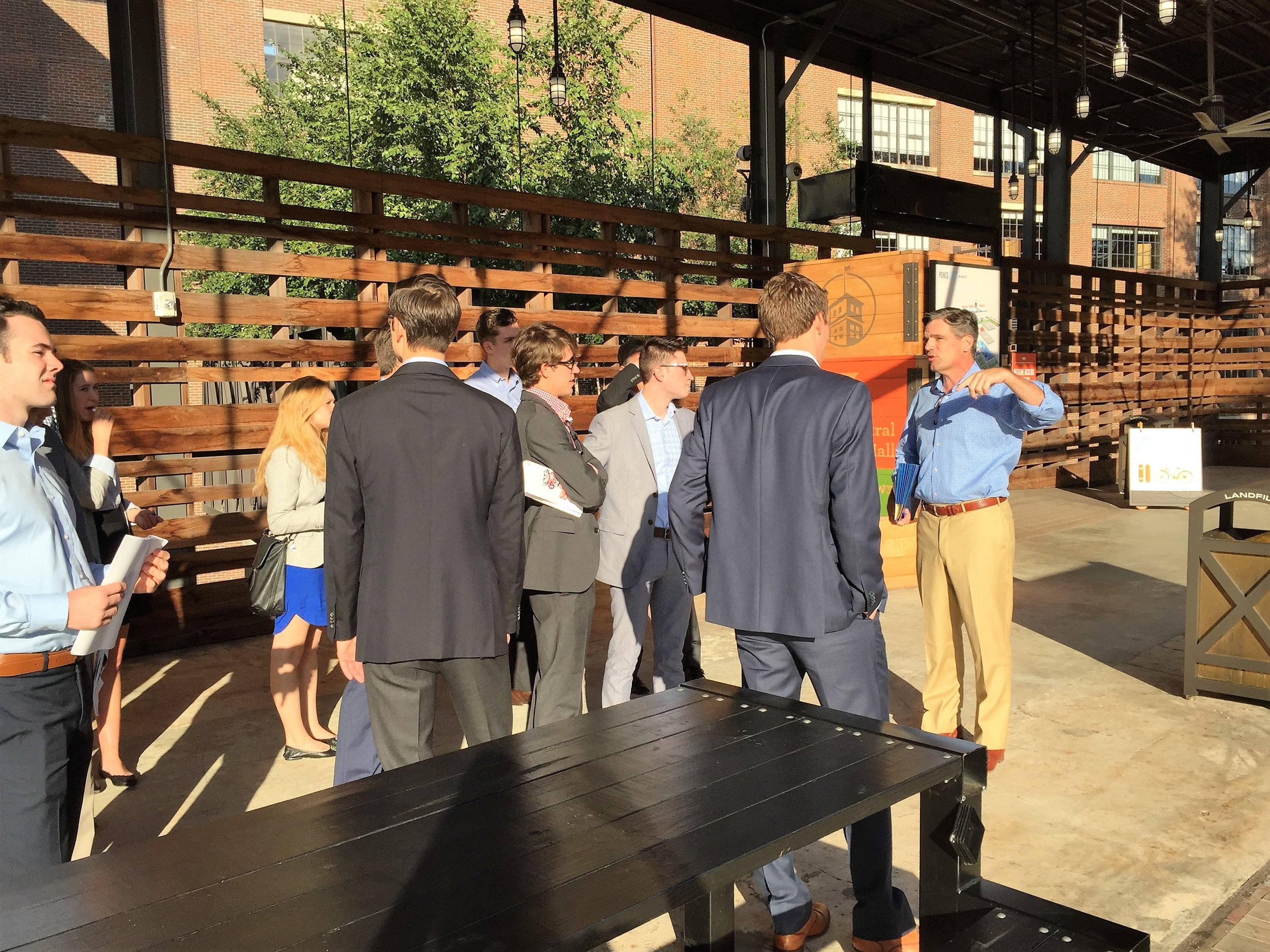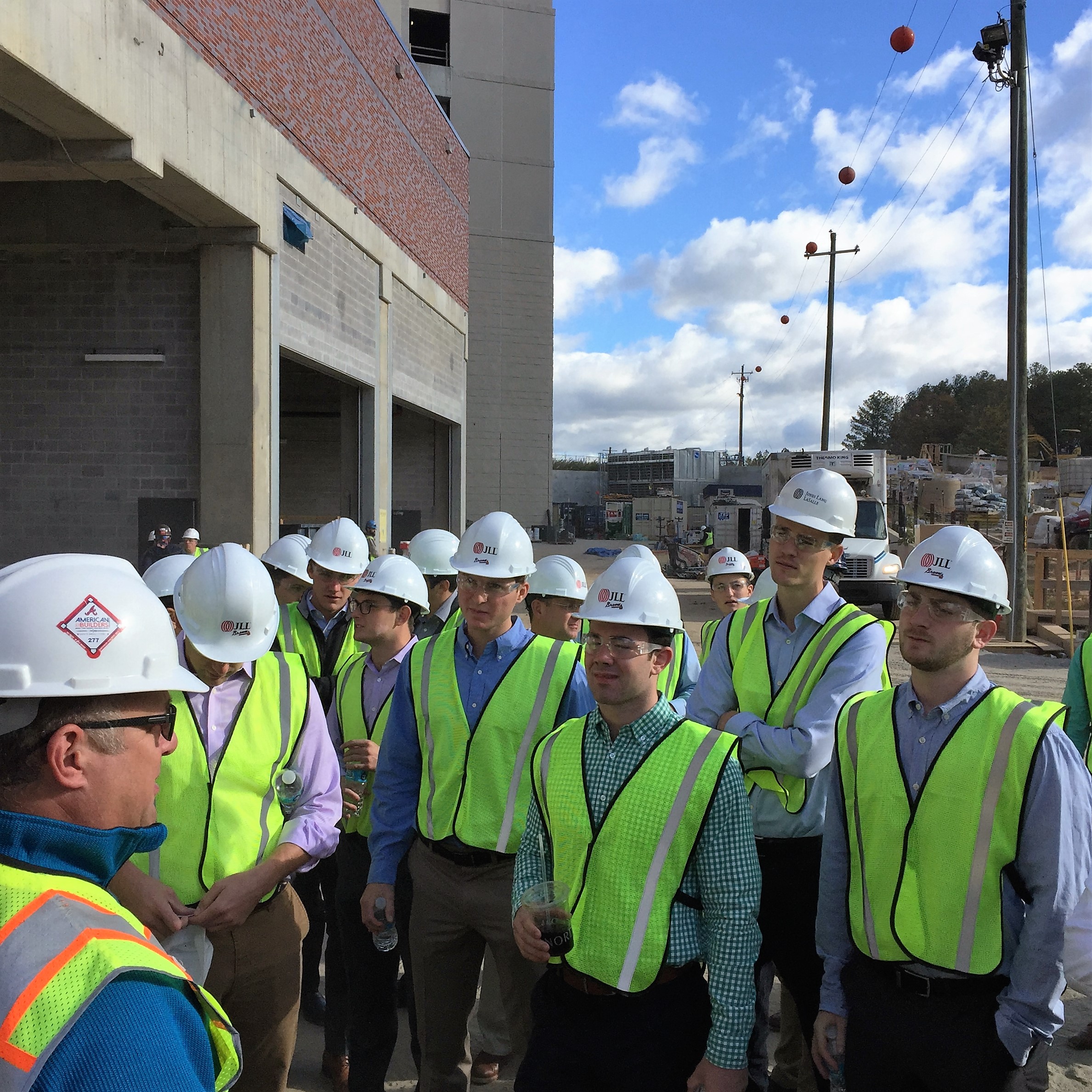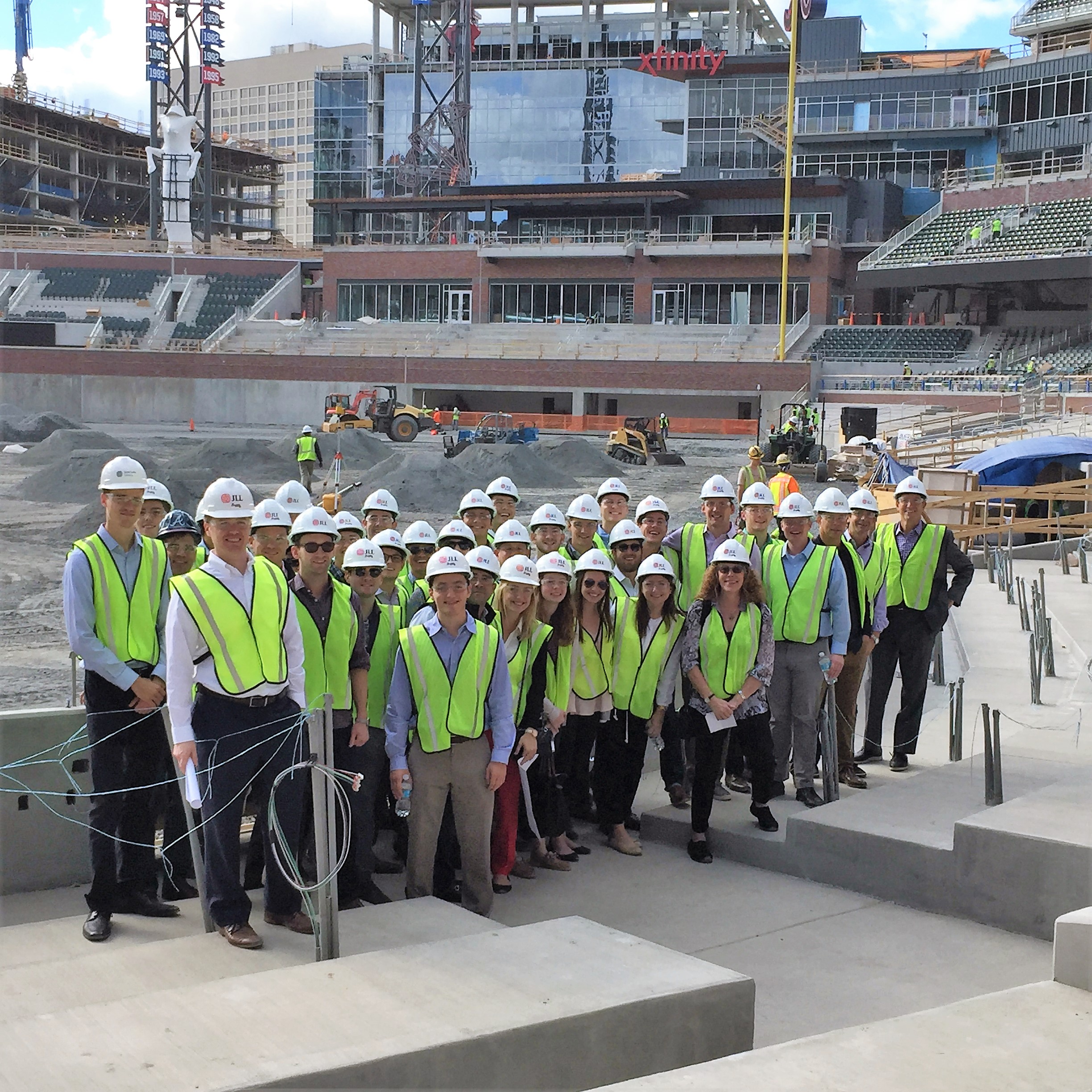 Wisconsin Real Estate students have been leaders in the industry for more than 80 years. Graduates have found placement (full-time or internship) at some of the following leading real estate firms:
The Real Estate Club also provides students with great opportunities to network with locally and nationally based professionals in the industry. Some of these opportunities include mock interviews, mentor programs, and professional development events.
What We Do
Speaker Series
Every month, the Club hosts Thursday night meetings with guest speakers from the industry. Past speakers are both local and global professionals, including: Michael Toolis, Robert Bollhoffer, James Martell, and Michael Brennan.

Innovator Award
In conjunction with the Graaskamp Center for Real Estate, we acknowledge industry professionals who have made a significant impact in the world of real estate. Past recipients include: Michael Toolis, David Brain, Herschel Klaff, and Michael Ashner.

Market Tours
Each semester, a group of students travel to meet local alumni, see interesting real estate projects, and connect with local firms. Market tours provide students with the real-world insight they need to become a well-rounded real estate graduate. The Fall market tour was to Milwaukee and the Spring market tour will be to Chicago.

Real Estate Club Trip
Students have the opportunity to travel with the Real Estate Club to cities such as New York City, LA, D.C., and more. This past Spring, students traveled to Denver, Colorado, where they were able to learn about the real estate industry and network with professionals. This Fall, the Real Estate Club will be traveling to Dallas, Texas. Click here for more details!

Community Service
The Real Estate club is focused on giving back to the community that we are in. The Real Estate Club has partnered with Habitat for Humanity, the River Food Pantry, and the arboretum in Madison

Career Fair
The Real Estate Career Fair occurs in the Spring. Next year's career fair will occur on February 12th, 2018, from 6:30 p.m. to 8:30 p.m. at Union South. Recruiters can check out the Recruiters tab for information regarding the Career Fair.

MBA Mentorship program
Through this program, BBA students are able to be paired with MBA mentors for the semester, who provide insight into real estate industries and help guide students throughout their undergraduate career.